Made with love and care in our factory in Drenthe

Where craftsmanship is still central to everything we do.

For more than four centuries we have managed to be part of this rapidly changing world.
Royal Goedewaagen is one of the oldest pottery factories in Europe. All our products are handmade, just like 400 years ago. Today, however, we combine traditional craft with modern production technology. With this combination, the possibilities are endless.

We embrace our heritage, craftsmanship, local identity and unique experiences from the people who keep these crafts alive.
Original, unique and a conscious choice for quality. 100% made in the Netherlands.
Craftmanship
Our factory

Royal Goedewaagen is not only one of the oldest earthenware factories in Europe, we are also the only one in the Netherlands that still carries out all steps of the production process in our own factory.

From design to the final product, we do everything ourselves. We make our own moulds, we pour, press and fire the clay ourselves and we paint and decorate the pottery in our own studio. So everything is 100% made in Drenthe.
Read more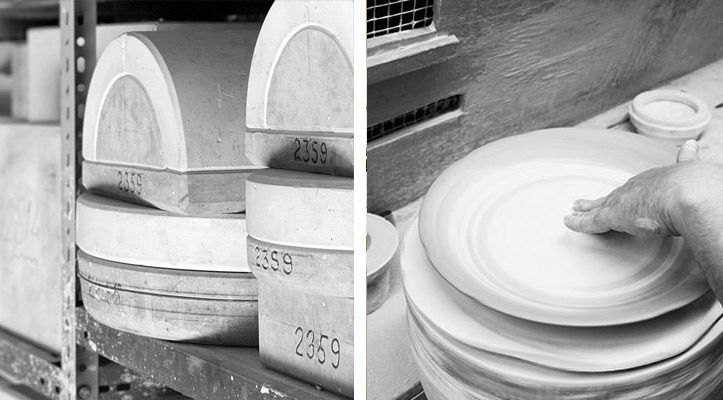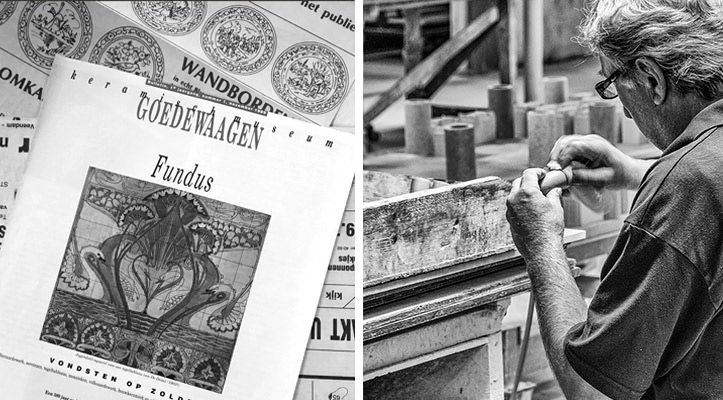 Since 1610
History
Making ceramics is an artisanal art. It requires craftsmanship, skill and knowledge. We still practice this age-old craft, building on more than four centuries of experience, that has been passed on from generation to generation.

Royal Goedewaagen has a rich history that goes all the way back to the year 1610.
Read more
100% made in the Netherlands

Centuries-old craft since 1610

Packed and handled with care

Exclusive hand-crafted ceramics