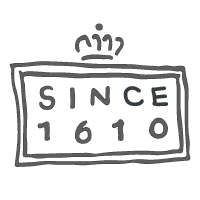 400 Years of experience

Making ceramics is a craft, an art. This requires knowledge and craftsmanship. At Goedewaagen we have acquired such knowledge over 400 years.

We think this is something to be proud of and something that should be treasured. That's why we embrace our heritage, craftsmanship, local identity and all the unique experiences of people who keep these crafts alive.

We want to share our knowledge and ensure that the old crafts are not lost. We feel it is our duty to pass on this rich legacy to new generations.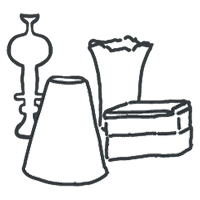 Inspiring & innovative

At Royal Goedewaagen we believe in innovation and creativity. That is why we combine the traditional art of making ceramics with modern techniques.

Thanks to the combination of these techniques, basically anything is possible. We strive to create inspiring and exciting experiences, time and time again.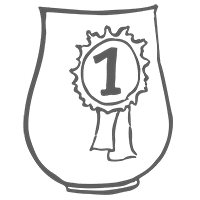 Made in the Netherlands

The fact that we carry out every step of the production process in our own factory is a sustainable method in itself.

We do not use semi-finished products from other countries. We make our own designs and our own moulds, we pour and bake the clay in our own ovens and paint, decorate and glaze everything in our own studio.

We obtain our raw materials from as nearby as possible. Preferably from the Netherlands, and if that is occasionally not possible, from other parts of Europe. This reduces our transportation footprint substantially and therefore also our CO2 emissions.
100% Craftmanship

When a piece of earthenware from Goedewaagen leaves our factory, it has already passed through many caring, loving hands.

Everything we make is first carefully taken out of the mould, touched up by hand, made nice and smooth and then put in the oven. It has carefully been taken out again, painted with great care and attention, put back in the oven, taken out again, then glazed and put back in the oven for the final firing. When we take it out of the oven for the last time, we look at it closely, to make sure every vase, bowl or miniature has turned out exactly as we intended it to be.

Then, and only then, it may carry the Royal Goedewaagen mark.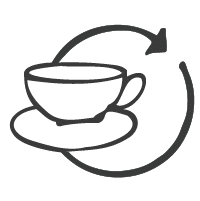 Sustainable & responsible
Everyday we produce our goods with the greatest possible care and attention for people, environment and society. We do not believe in a disposable culture, but in sustainable products that are made with care and attention, and that can be enjoyed and used for a long time.

Everything we make is meant to last. That is why we make our ceramics according to the highest quality and functionality standards. We are aware of our social responsibility and that is why we continuously adjust our production process, to make it more sustainable across all links in the chain. For instance, we handle our residual waste with care and we are constantly looking for new ways to reuse our clay residues and leftover glazes.

We act globally and think locally.