One of our specialties is making custom miniatures. Each miniature is designed by us with great care and attention and painted by hand in our own studio. In 1932 we released our first Delft Blue miniature of a historic building. Since then we have made more than four hundred different Delft blue and polychrome miniatures for clients from all over the world.

The well-known Delft Blue KLM houses were also produced for 30 years by Royal Goedewaagen from 1965 to 1995.

Are you interested in having a miniature made of your company building or any other building?
Feel free to ask about the possibilities. Below are some examples of miniatures we have made until now.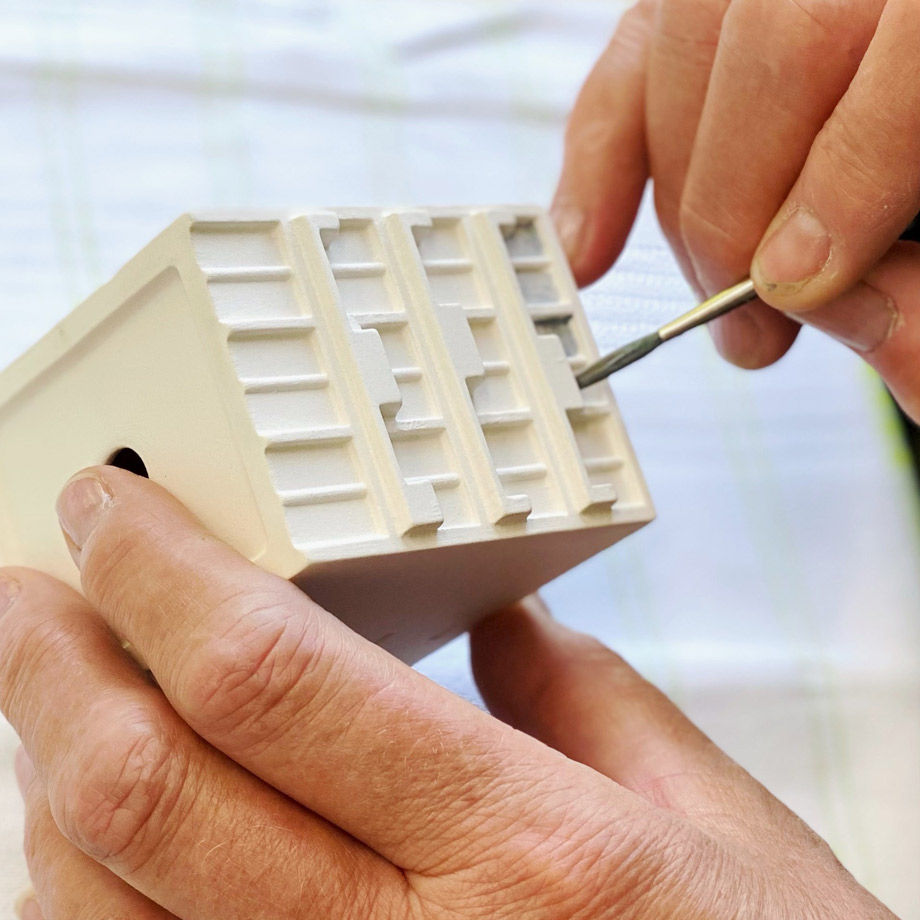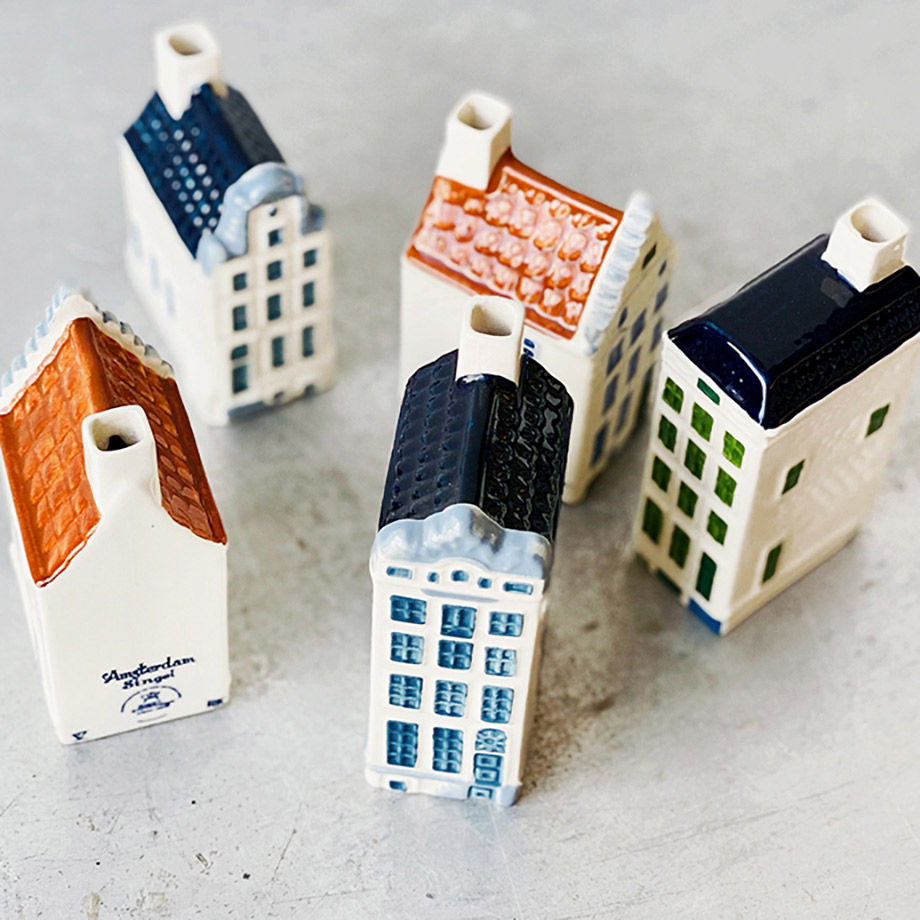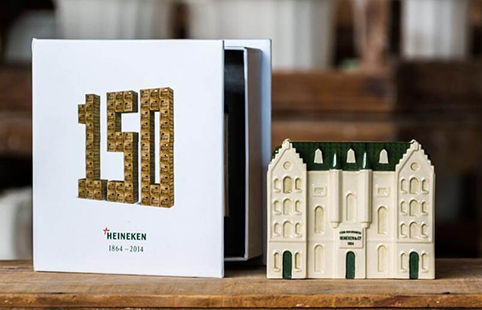 Heineken brewery

Like Royal Goedewaagen, Heineken is a traditional Dutch company with a rich history. Our collaboration with the Heineken brewery goes back to the first half of the 20th century; in 1948 a hand-turned stein for Heineken's jubilee was made.

For Heineken's 150th anniversary, we collaborated once again. This time our factory made 86,000 ceramic miniatures of Gerard Adriaan Heineken's first steam brewery as an anniversary gift for all Heineken employees worldwide. Each miniature was cast and painted with care, with the painter's initials, thus giving the gift its personal touch.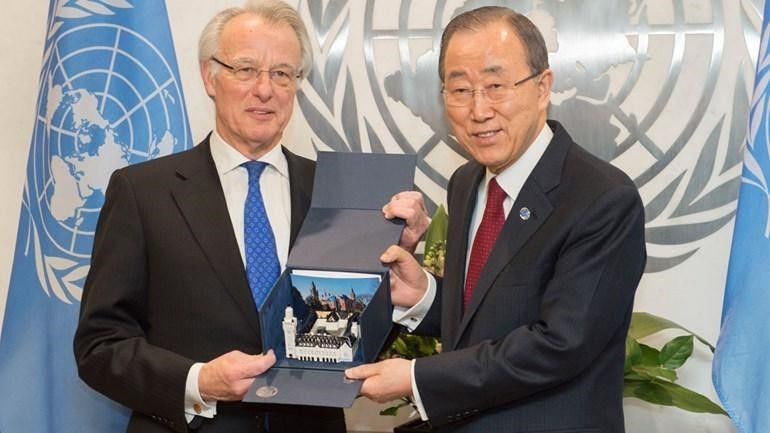 The Peace Palace

We were honored to make this unique gift that demonstrates the special relationship between the Netherlands and the UN: a replica of the Peace Palace, the only main UN body outside New York, in Delft Blue.

The Delft Blue miniature of the Peace Palace was created in close collaboration with Mark Zegeling, author of the book Kingdom of the Seas, and the Ministry of Foreign Affairs.
All 300 hand-painted miniatures are numbered and one copy was handed over to Secretary General Ban Ki-moon in New York by Mayor Jozias van Aartsen of The Hague.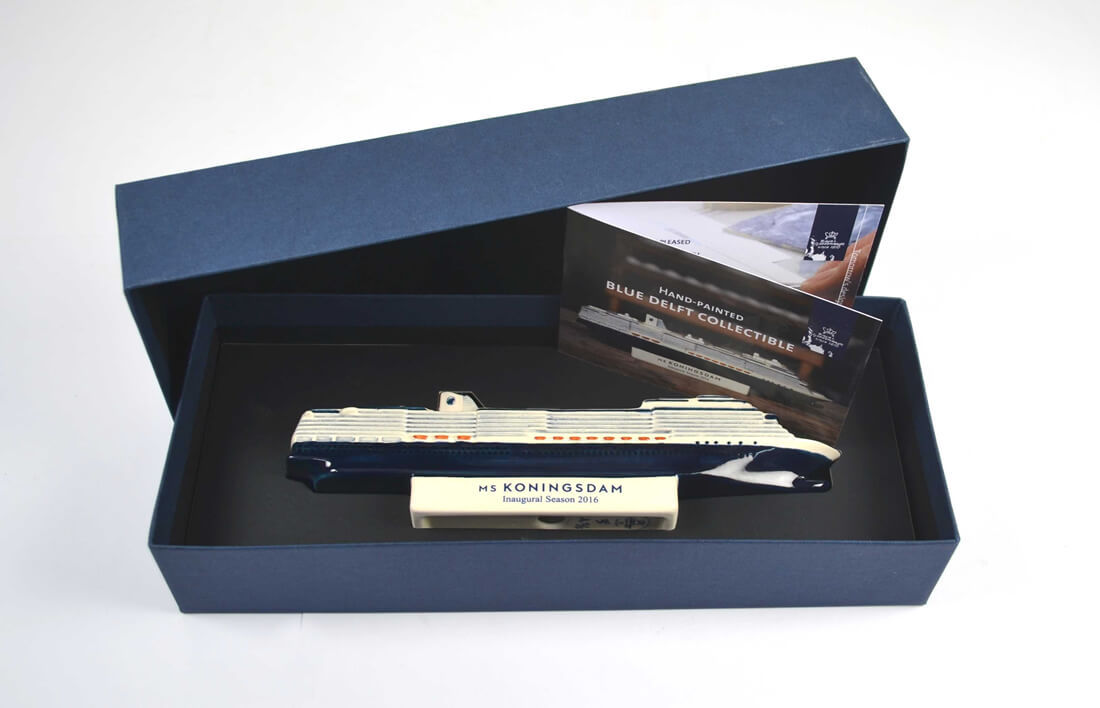 Koningsdam

It's always exciting when a new ship becomes part of Holland America Line's amazing fleet. But it's especially exciting when the newcomer is the first of a new class ship.

The ms Koningsdam, which can accommodate 2,650 guests, is not only the first ship to bear this name, but also heralds a new era of Pinnacle-class cruising. Pinnacle means "highest point" and the debut of the Koningsdam is certainly a highlight in Holland America Line's history. The ship will continue the tradition, nautical heritage, and renowned service and style that Holland America Line is known for.

The origin of the name and the ship itself is a mix of contemporary and classic elegance, a mix that fits perfectly with Royal Goedewaagen. For the inauguration of ms Koningsdam, Royal Goedewaagen has been commissioned to create, in addition to the Koningsdam sign, a miniature hand-painted version of the ship to celebrate the debut of the new Pinnacle-class ship.