Would you like to have something custom made? That is possible.
At Royal Goedewaagen we combine the traditional art of producing ceramics with modern techniques and because of this combination, we can basically make anything.
Besides the decoration by hand, we can also digitally apply images. In addition, thanks to our experienced professionals and the various pressing and casting equipment in our factory, we can make all kinds of molds. We have a number of basic models, but we can also create something completely new and custom made.
Below you'll find a few examples of our most recent projects.
Would you like to know more about what is possible? Feel free to contact us.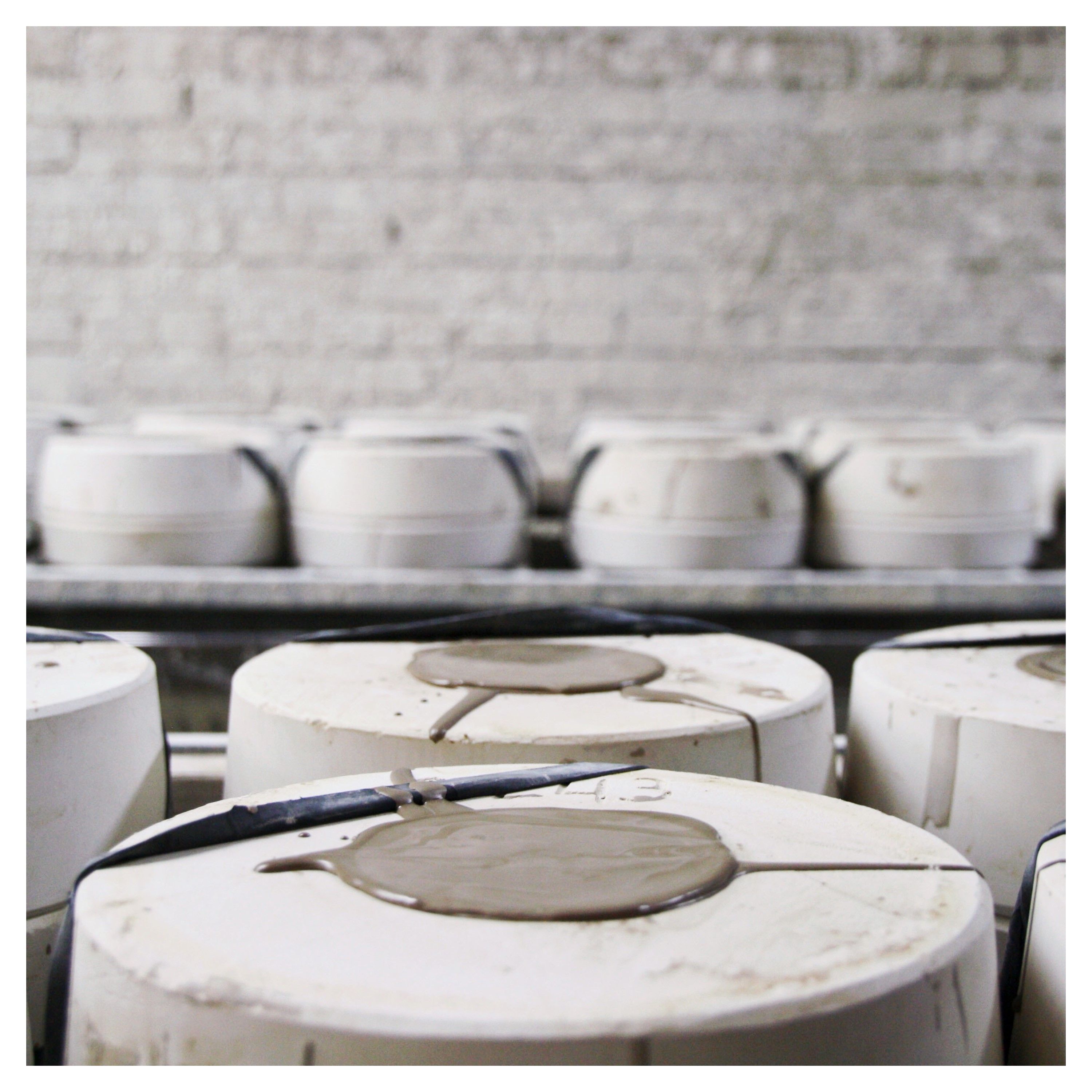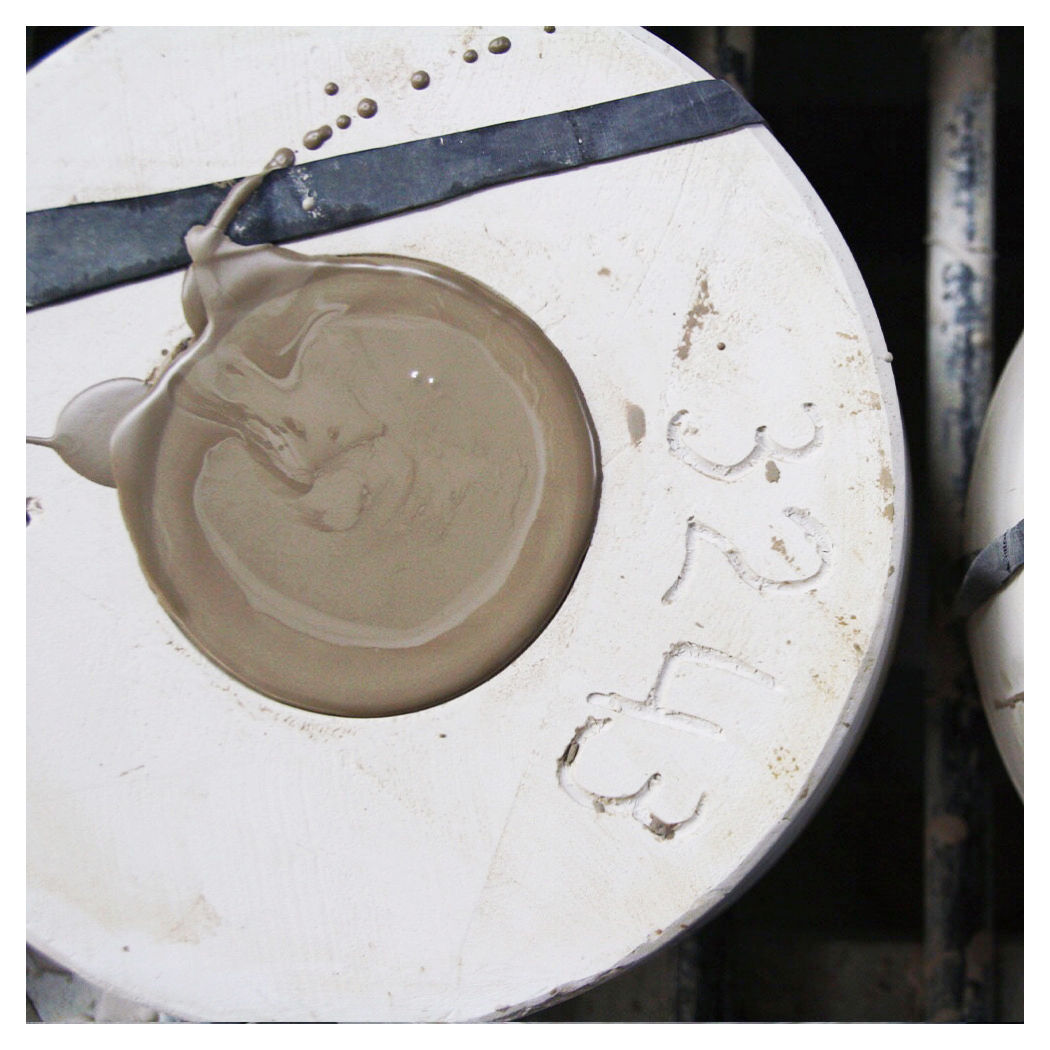 Projects
---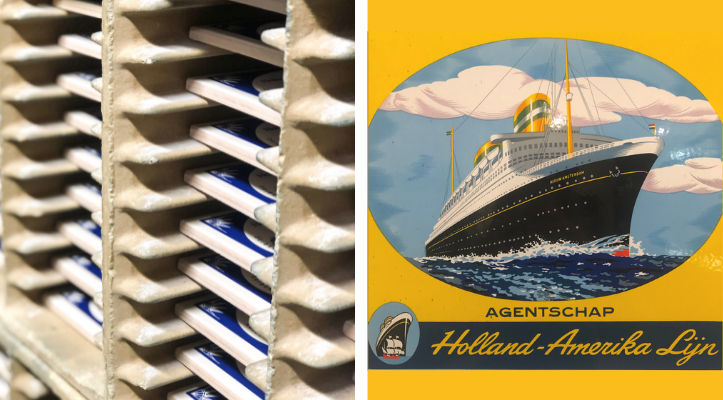 Holland America Line
The relationship between Holland America Line & Royal Goedewaagen goes back more than 100 years. During this period we have produced all kinds of ceramic gifts for them, ranging from Art Nouveau vases in 1906, cups & saucers in 1925 to design plates throughout the last century. Since 1995 we also make the Mariner Society Tiles for the Holland America Line. These are the gifts given to passengers after a voyage on one of Holland America Line's cruise ships. Over the years, the prints have changed from traditional Dutch prints to depicting the ships sailing in the Holland America Line fleet.

In addition to making the Mariner Society Tiles, we also make and supply many other custom gifts for Holland America Line, such as miniatures and special editions for their Grand World Voyages.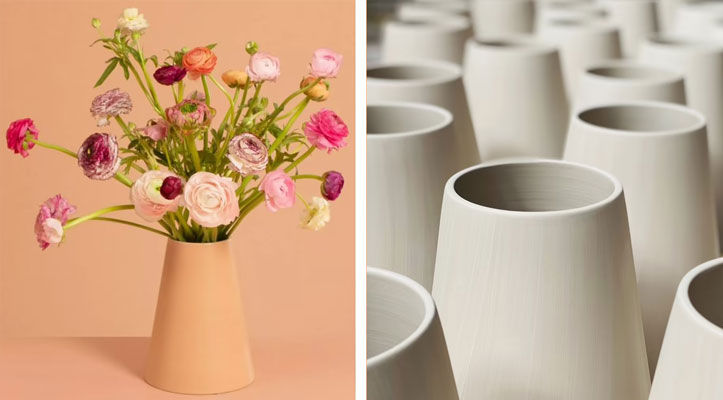 The Mono Vase

We developed the Mono Vase especially for Bloomon. A ceramic Cone vase for 'Single' flowers; a bundle with one type of flower. A classic that always works well! Inspired by the colorful macarons from Paris. With flowers that make everyone happy; Bloomon is committed to that.
Bloomon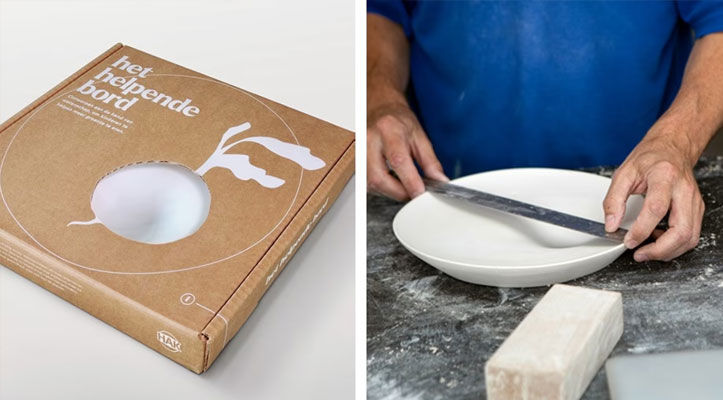 "The helping plate" for HAK

For HAK, we produce 'The Helping Plate'. This special plate was developed by HAK to (unconsciously) stimulate children to eat more vegetables and legumes.
The design is based on scientific insights from Wageningen University & Research and the plate is available at the Bijenkorf.

Made by Royal Goedewaagen and 100% made in the Netherlands.
Read more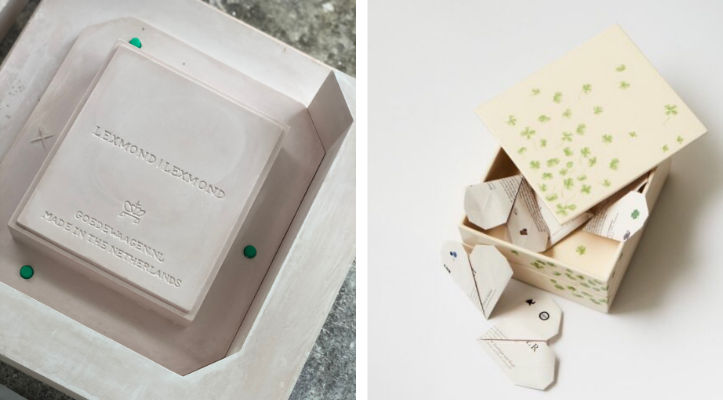 "Lucky Box"
We commissioned the "Lucky Box" for the Moonsisters, Jetteke & Lieke van Lexmond. You can fold a beautiful origami from the days from their Moon Calender and keep it in your own box. A box that is timeless and that you can pass on from generation to generation, to the person you love with a timeless design, full of "lucky clovers".
Available here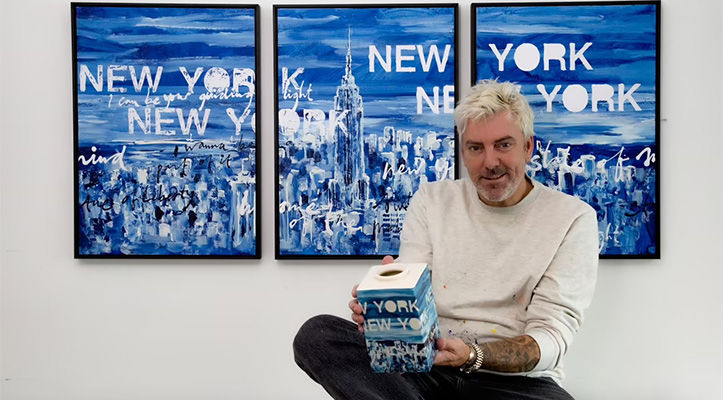 De Wild Vases

Ruud de Wild, a Dutch DJ and artist, has been painting since he was 20. Song lyrics and colorful typography are characteristic of his work. The texts on his paintings are cut out templates, thickened with a spatula. Traditional and time-consuming. Some texts contain half a liter of paint.

We made three different types of vases together with Ruud de Wild, based on a unique design by Ruud de Wild.
De Wild vases
L'AIMÉ means 'the beloved'

Beloved, a word that has great meaning to every human being. L'AIMÉ greeting candles are handmade in the Netherlands at Royal Goedewaagen, with natural oils from traditional perfumers from the town of Grasse, France.

Each candle contains a unique scent and wish - specially designed to celebrate every kind of occasion, and to remember special moments.
Shop here