Making ceramics is an artisanal art. It requires craftsmanship, skill and knowledge.

We still practice this age-old craft, building on more than four centuries of experience, which has been passed on from generation to generation.

Royal Goedewaagen has a rich history that goes all the way back to the year 1610.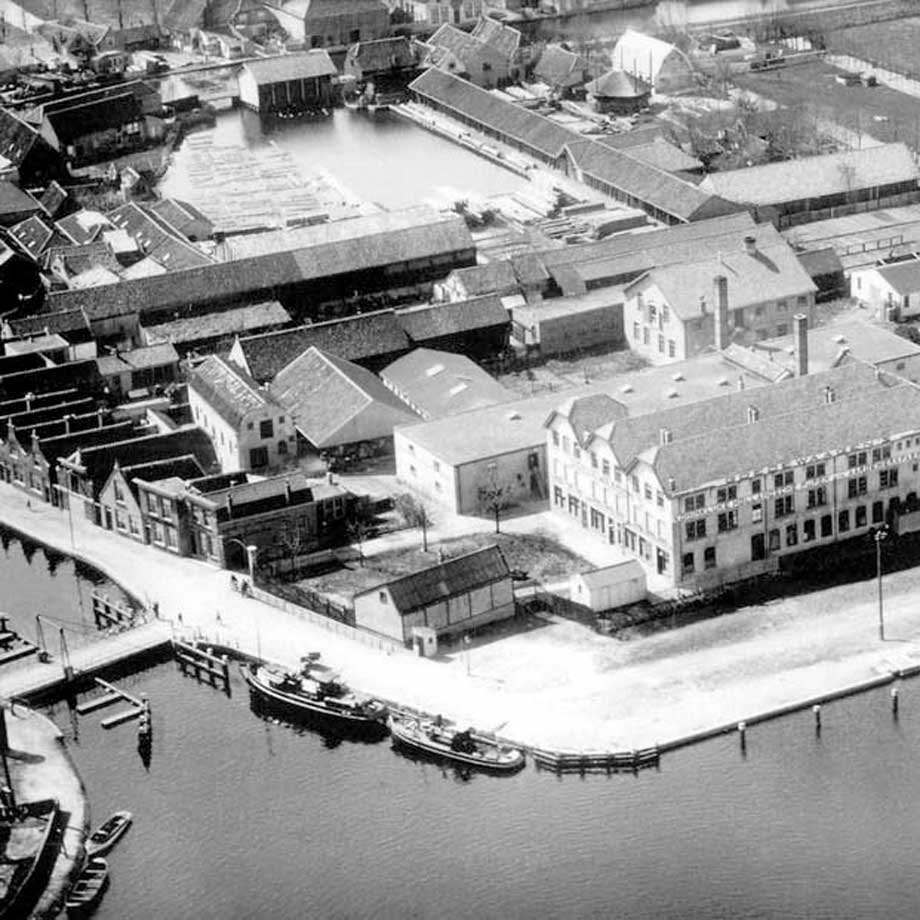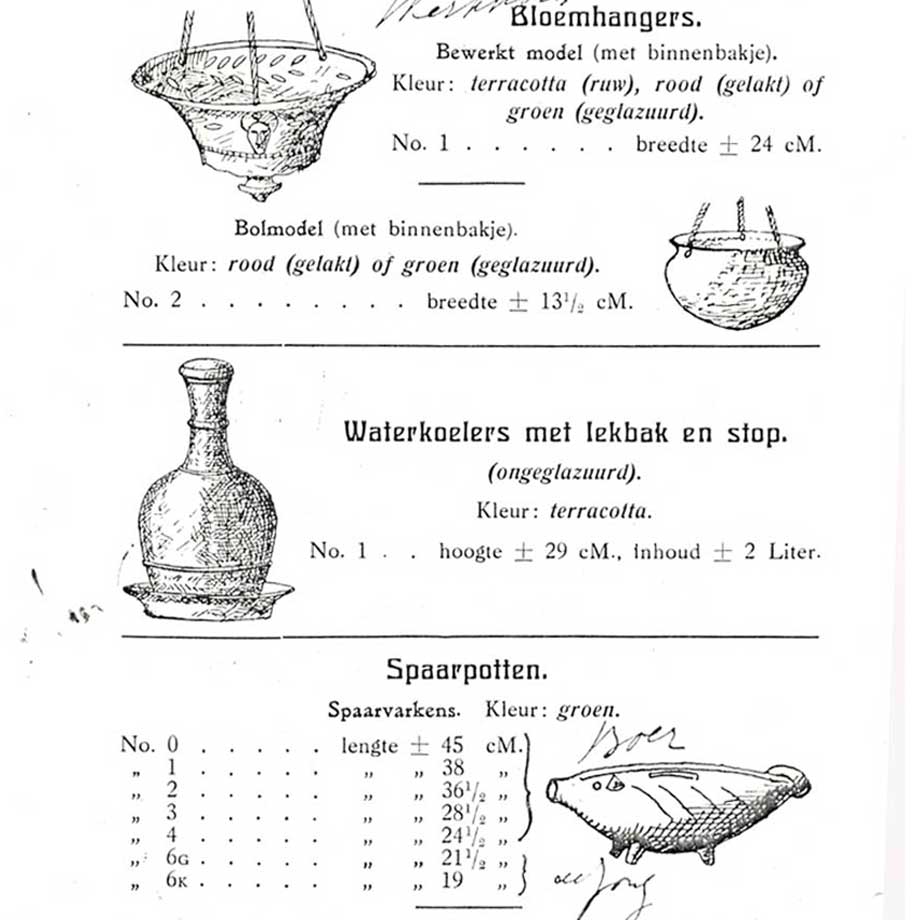 ---
1610
It all started in 1610, in Gouda. In this year Jacob Pietersz starts the pottery workshop 'De Star'. This folk pottery factory initially only makes food pots, feeders and drinking cups. These are all covered with a yellow or green glaze and make their way to hundreds of 17th-century customers every year.

The Star soon distinguishes itself from other potteries by making semi-industrial pottery as well. The third owner of De Star eventually acquires the exclusive right to make pipe pots for fire stoking and sugar bowls and funnels for sugar refineries. Because of fire safety in Gouda, pipe makers in Gouda were not allowed to fire their pipes themselves, that task was performed by the potters.
At the end of the 18th century, De Star expanded even further: it bought a number of small pipe factories and had all the pipes fired at one central location in Gouda.
1779
The use of 'Toeback' (tobacco), brought in by the ships of the VOC, increases more and more, and therefore the production of clay pipes is booming. Dirck Goedewaagen, a pipe maker, gets admitted to the Gouda pipemaker's guild this year.

'De Star' comes into the possession of the Gouda family de Jong. Pieter, the grandson of Dirck Goedewaagen, also a pipemaker, will eventually fall in love with a daughter of the De Jong family and marry her.
1853
Pieter Goedewaagen buys the folk pottery factory De Star. The Goedewaagen family, who have been pipemakers for decades, have gained a lot of experience in transporting goods abroad, and this knowledge can now be used to transport the ceramic products to 18th-century customers as efficiently as possible.

These developments ensure that Goedewaagen first becomes the largest pipe factory in the Netherlands, and later even the largest in Europe.
1910
Goedewaagen receives a royal award. Goedewaagen is also prospering in other areas during these years. Internationally, the factory is a major player in the production of clay pipes.
By taking over the Amsterdam pottery factory 'De Distel' in 1923, Goedewaagen brings in even more talented artisans and starts making Jugendstil and Art Deco shapes and decors. The Art Nouveau models by the world famous designer Bert Nienhuis become real classics.

Goedewaagen designs tile panels in Art Deco style for shipping companies such as the Koninklijke Pakketvaart Maatschappij and the Java-China-Japan-Line. These designs were considered leading at the time.
1923
From this year on, Goedewaagen becomes an important provider of internships for young ceramists who were trained by Bert Nienhuis at the crafts school Quellinus (later the I.v.K.N.O in Amsterdam). From the 1930s on, the production of hand thrown models gets transferred to that of cast models. In the second half of the 1930s, a large series of hand thrown, old models of 'De Star' gets redesigned by the Rotterdam artist Jaap Gidding (1887-1955) and is realized for a new production line at Goedewaagen.

In 1938-1939 the designer-ceramist Willem Stuurman (1908-1955) starts working at Goedewaagen. He is also known for a number of hand thrown designs. The potter designer Zweitse Landsheer (1928-2010) works for Goedewaagen from 1952 to 1959. With his hand thrown pottery, he makes an innovative contribution to the Goedewaagen design, especially for consumer goods.
1963
Goedewaagen decides to gradually move the factory to Nieuw-Buinen. The main reasons for the move are the availability of cheap labourers (because of the high unemployment in Nieuw-Buinen) and lower energy costs, due to the use of natural gas. They first keep the head office in Gouda, but in 1974 the company is completely transferred to Nieuw-Buinen.

Goedewaagen's biggest competitor, Plateelbakkerij Zuid-Holland, goes bankrupt. Royal Goedewaagen takes over the master molds of this Gouda decorative pottery factory. This takeover provides new impulses and large orders are being won, including the production of the well-known KLM houses (1965-1995).
1989
With due pride, the current Ceramics Museum is opened . The exhibition rooms not only show the rich history of Goedewaagen, but also the entire ceramic history of Dutch pottery since 1875 is studied here. Every year 5000 visitors find their way to our museum. On average, ten exhibitions will take place every year.

In this year, Goedewaagen also takes over the factory of decorative pottery and modern design 'Flora', including new modern designers such as Floris Meydam and Dorothé van Agthoven, who are known for their daring designs.
2013
This year Goedewaagen takes over the Urnencentrum Nederland, located in Schoonhoven, the Netherlands' largest supplier of hand thrown urns.
2016
In 2016, Goedewaagen expands even further. Another takeover takes place, namely that of the traditional tile maker Albarello from Menaldum in Friesland.